Early


History of
Oshawa

Oshawa began as an important First Nations trading route, beginning as a transfer point for the fur trade. Beaver and other animal pelts where trapped by local natives and traded with the coureur des bois (voyagers). Furs were loaded onto canoes by the Mississauga Indians at the Oshawa Harbour and transported to trading posts located to the west at the mouth of the Credit River.
In the late 1700s a local resident, Roger Conant, started an export business shipping salmon to the United States. His success attracted further migration into the region.
Around 1760, the French constructed a trading post near the harbour location which later provided shelter for the first residents of what eventually became Oshawa. A large number of the founding immigrants were United Empire Loyalists, who left the United States to live under British rule. Later Irish and French-Canadian immigration increased in step with industrialization. When Col. Asa Danforth laid out his York-to-Kingston road, it passed through what would later become the City of Oshawa.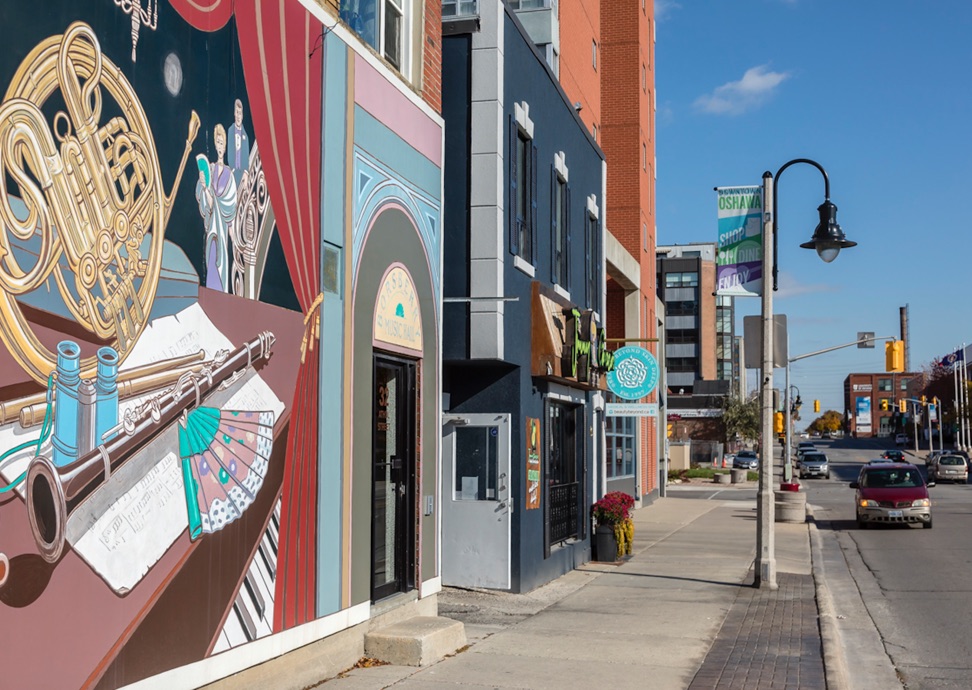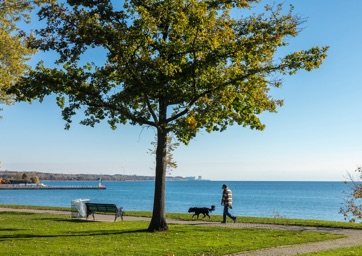 Modern Oshawa
2000
s
A Thriving City
Today Oshawa is no longer the GM town of the past. It is a vibrant, culturally-rich city with a myriad of industries, exceptional institutes of higher learning and diverse cultural and recreational alternatives. As well, Oshawa's proximity to Toronto has made it a natural choice for people working in the Big Smoke and opting to live in this affordable, fresh-air, safe, family-style community. Its location on Lake Ontario's shoreline and the city's commitment to protecting and developing parklands and green space, makes Oshawa as beautiful as it is livable.